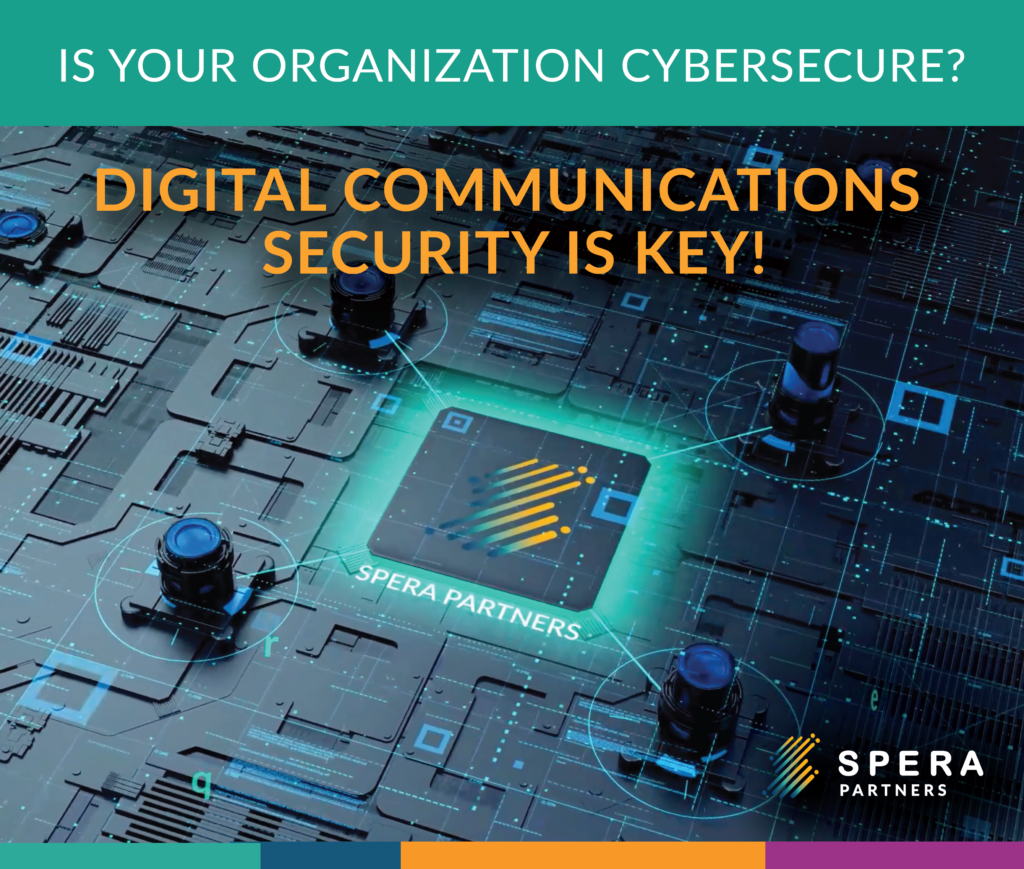 Cyberattacks on organizations can happen in lots of different ways, but most hackers choose to bait victims through digital communications channels. The primary reason is that they are easy to breach.
Fraudulent links can be sent via text message, email, messaging apps, or even social media – making not just your organization but each one of your staff members a target. If a single employee makes the mistake of clicking a malicious link, it will be a big payday for the hackers – and a big loss for you (revenue, intellectual property, and reputation to name a few).

Spera Partners can protect your data, your systems, and employee devices – whether in office, at home, or on the road. As your dedicated MSP (Managed Service Provider), our custom solutions will give you peace of mind and free your time so you can focus on what you do best.

We take care of your cybersecurity so you can take care of your business or school.
CRITICAL CHECKLIST


to Keep Your Employees & Ultimately Your Organization Cybersecure
By submitting this form, you are consenting to receive marketing emails from:
Spera Partners, 3875 Franklintowne Ct. , Suite 110, Murrysville, PA 15668, US, 
http://www.sperapartners.com
You can revoke your consent to receive emails at any time by using the
SafeUnsubscribe® link, found at the bottom of every email.
Emails are serviced by Constant Contact